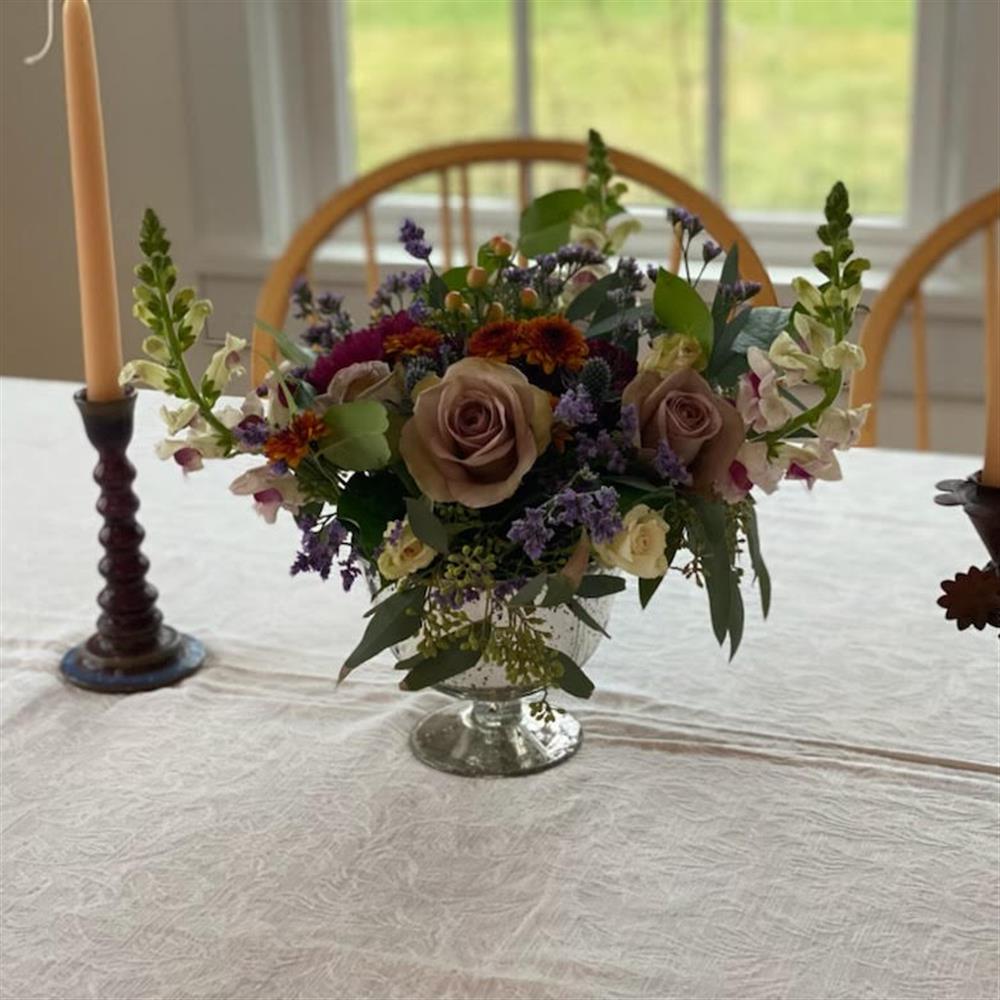 Let Morning Glory Farm prepare your Thanksgiving feast! Our 2021 menu is bigger and better than ever, and you can find it — and place your order online — at morninggloryfarm.com/thanksgiving, complete with color photos.
Once again, we'll have naturally-raised turkeys, turkey breasts and gravy from Outpost Farm (order deadline Nov. 12 at 4 p.m. for these) along with your favorite sides, soups, farm-baked breads, quiches and pies, fabulous cheese platters and much more.
New menu items from chef Augustus Paquette-Whall and head baker Teresa Kirkpatrick include:
• Shiitake broth made with Martha's Vineyard mushrooms
• Cranberry mustard relish with Cape Cod cranberries
• Farm herb dip and romesco dip
• Creamy brown buttered pearl onions
• Gluten-free cranberry tart
• Salted honey pie with Island honey
• Tart cherry pie
• Parker House rolls
• Sliced breads
• and more!
You can also order our Thanksgiving fresh flower arrangement, presented in a glass compote for your classic table or in a farm-grown squash to befit a more rustic setting. Visit morninggloryfarm.com/thanksgiving to build your perfect holiday celebration — here's a quick list of what you'll find there:
Thanksgiving-2021-Menu